Fillmore Pharmacy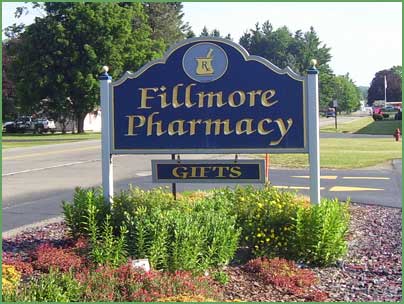 Fillmore Pharmacy is a Health Mart Pharmacy owned and operating since 1971. Since opening we have provided the Fillmore area with fast, courteous and friendly service!
We accept most major insurance plans. A consultation area is available to speak directly with your pharmacist. We also have a blood pressure machine, durable medical items and a full line of OTC products.
We deliver to the Houghton College's Health Center.
Visit our beautiful Gift Garden for all of your giving needs!