Fillmore Pharmacy
Fillmore Pharmacy is a Health Mart Pharmacy owned and operated by Fillmore & Fisher Pharmacy Inc.. We have been locally owned and operated since 1970. We are located on Rte 19 just south of Fillmore.
We are a full service pharmacy that accepts most major insurance plans. We have a consultation area, and free blood pressure monitoring. We offer a full line of brand name and Health Mart OTC medicines, Nature's Truth Vitamins, and many durable medical items. We deliver prescriptions to Houghton College's Health Center.
Looking for a Drug Retail Price List? Go to http://rx.nyhealth.gov/pdpw and type in Fillmore's zipcode to get Fillmore Pharmacies price list.
Don't forget to go to The Gift Garden while you're in our store for any of your gift giving needs.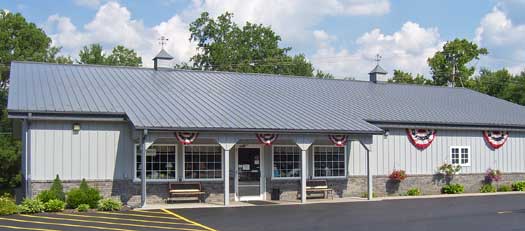 ATTENTION
We have a Refill APP for your convenience
To Download
Search the App or Google Play stores for REFILLQUICK
Download the app
Enter the pharmacy tel # (585) 567-2228
Submit your refills with your Name & RX#'s

You can also leave us a "Note" with any special instructions or requests!
Please allow a minimum of one (1) business day to pick up your prescription(s)

In case we have to send for a refill request to your Doctor OR
We have to order your medication.
**Photo ID will be required to pick-up Narcotic/Controlled Prescriptions.
Coming Soon
You will be able to sign-up for text messaging to receive real-time text alerts about your prescriptions.