NEW HOURS
Mon 9 am - 5:30 pm
Tues 9 am - 5:30 pm
Wed 9 am - 5:30 pm
Thurs 9 am - 5:30 pm
Fri 9 am - 5:00 pm
Sat 9 am - 3 pm
Sun CLOSED
Curbside is available, call ahead to arrange pickup.
The Gift Garden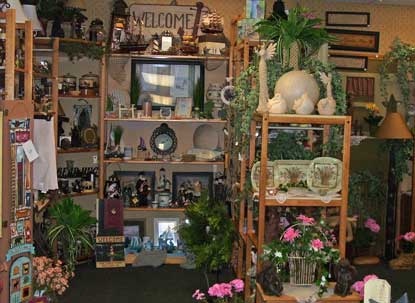 Come to the Gift Garden to get all of your holiday decorations! We have a wide variety of gifts for all of your cold weather needs. Check out the flag and the new Crossroads Candle scents.
The "Gift Garden" located inside The Fillmore Pharmacy has a wide variety of great ideas for your gift giving needs. Start with a card from Leanin Tree & Legacy. Sweeten them up with a box of Russell Stover candy and look over our assortment of mugs.
We have a full line of Crossroads Candles, beautiful angels from Willow Tree and many great gift ideas from Demdaco and GANZ. There is a excellent selection of stuffed animals to choose from. Choose a picture frame for that special picture. We also have a large variety of floral to select from.
Looking for a birthday present or seasonal gift? Stop in and look over our great selections for all your gift giving needs.
Check out our reduced merchandise section.
Looking for a Gift Card? Choose a Gift Garden gift cards or choose from our large selection of pre-paid gift cards including JC Penneys, Applebees, Home Depot and much, much more!
STOP in today and see all the NEW items that are arriving
If you should have any questions or are looking for something specific, please call 585-567-2228._
ATTENTION
We have a Refill APP for your convenience
To Download
Search the App or Google Play stores for REFILLQUICK
Download the app
Enter the pharmacy tel # (585) 567-2228
Submit your refills with your Name & RX#'s

You can also leave us a "Note" with any special instructions or requests!
Please allow a minimum of one (1) business day to pick up your prescription(s)

In case we have to send for a refill request to your Doctor OR
We have to order your medication.
**Photo ID will be required to pick-up Narcotic/Controlled Prescriptions.
Coming Soon
You will be able to sign-up for text messaging to receive real-time text alerts about your prescriptions.